Martin Roberts
DipFA, BA(Hons), MA Ath, AThR
I'm an artist and therapist, and I'm passionate about creativity, making art, and supporting others to find their passion and true selves.
I moved from Dublin, Ireland to Australia in 2002 and now I live and work in the Blue Mountains to the west of Sydney.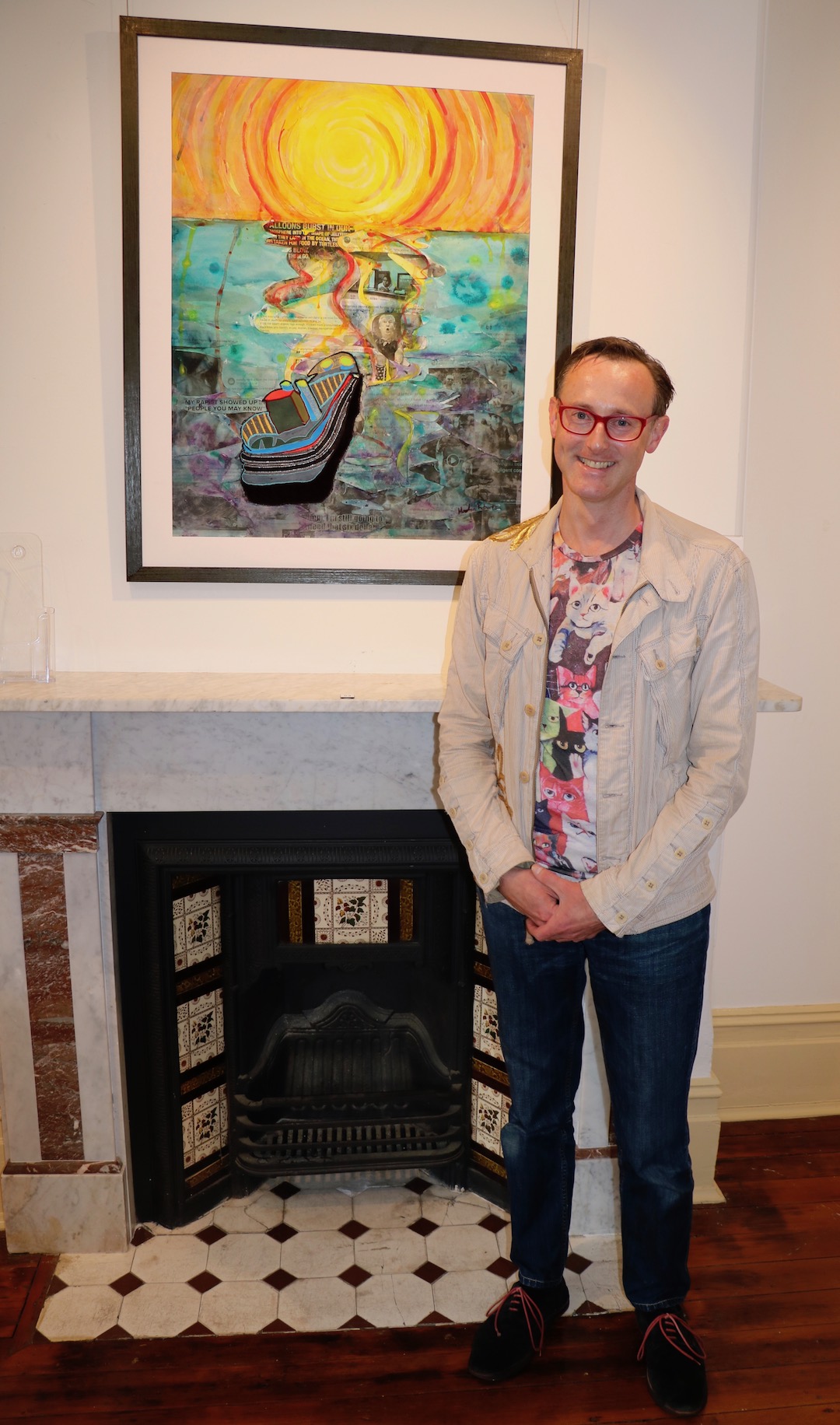 What I do
Artist
I create 2 and 3 dimensional textile and mixed media art works.
Through my art I explore my responses and understandings of our world through texture, layers and colour.
I have an extensive background in fashion and costume, and this has formed my preoccupation with textiles. which are central to my art practice. To this, I add other mixed media and found objects.
Therapist
Art therapy, counselling, eco therapy.
I value diversity and equality and believe that each person has a unique strength and ability.
I support people to creatively explore their inner worlds to manage difficult periods in their life and achieve personal growth.
To find out more about my therapeutic work click here.
Educator
Creative
Community art projects.
I'm always up for taking on new and different creative projects and collaborating with others.
I am a fully registered professional member of ANZACATA, the peak professional association for Creative Arts Therapies in Australia, New Zealand and Asia.
2016
Western Sydney University
Master of Arts Therapy
Graduated with distinction
1996
University of Central Lancashire
BA (Hons) in Fashion Design
Graduated with distinction
1994
Limerick School of Art & Design
Diploma in Fashion Design
Gradtuated with distinction
Contact Me
Make an enquiry or book an appointment below
Macquarie Cottage, 7 Homedale St, Springwood NSW 2777
martin@martinroberts.com.au