About Martin Roberts
My Background in Creative Therapy.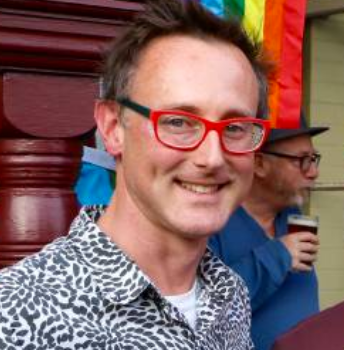 Welcome to my site!
I am a registered arts therapist and counsellor with extensive experience of using the creative arts to work therapeutically with individuals and groups. I hold a Masters of Arts Therapy (with distinction) from Western Sydney University and am a professionally registered member of ANZATA (Australia New Zealand Art Therapy Association).
I have over 20 years of experience working across the arts and in the community sector. My involvement with many different creative modalities including painting, sculpture, textiles, fashion and costume is the foundation of my therapeutic work to guide and support people who are managing difficult periods in their lives. I believe that everyone has a unique inner creativity, and encourage them to explore this to achieve personal growth and make improvements in their lives.
I have extensive experience of working with children and young people experiencing mental health difficulties as well as diverse and marginalised groups including the LGBTIQ community. Working therapeutically together in a safe non-judgmental space, we can use art to help you navigate the difficulties you may be experiencing and help bring enjoyment back into your life.